7 Things To Know Before You Build A Deck
Building a deck can be a complex task. Having a good plan, using the right materials, and combining the right colors are all important for building a deck you will love. Here are a few questions you should ask yourself before starting your deck project:
What size and where do I want it?
A deck is a great way to enjoy your back porch or pool area. Once you have decided on where to install your deck, mark out the size using marking paint or little orange flags.
What type of material do I want to use?
Wood is usually used to build the main structure. For a budget-friendly option, the floor and railing can also be made from wood.
If you would like to go the maintenance-free route then composite deck boards and vinyl or aluminum railing is the best option.
Do I want steps and where should they be placed?
You will need to decide if you want steps leading up to your deck. Wide steps are nice if the space permits.
Leave bottom open or close off with skirting or lattice?
Closing off the bottom of your deck with skirting or lattice will provide a cleaner look to your deck.
What color scheme do I want to use?
Darker shades combined with lighter shades can make for a very sharp looking deck. Some colors will go better with your house colors so be sure to take this into account.
Do I want to build it myself or hire a deck builder?
Hiring a professional deck builder may cost more initially than building it yourself. However, a professional will know the local code requirements for building a deck. They will also know the best design and materials depending on your needs. Getting a professional to build your deck could save you money in the long run by building a deck you will like a want for years to come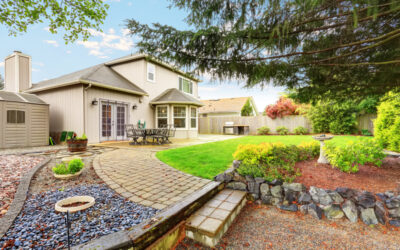 Backyards often are the unsung heroes of homes, offering a sanctuary to unwind or entertain guests. However, they are also vulnerable to water damage, which can affect not only the aesthetics but also the structural integrity of your outdoor space. Here are some...
Would You Like A Free Estimate?