Superior Plastics Vinyl Railing
Low-maintenance Easy To Install Railing Kits and vinyl material affords you the luxury to simply unwind, relax, and enjoy your backyard.
Vinyl Railing enhances the appeal and security of your home.
Add a Gate, Secondary Handrail, Porch Posts or even Lighting to your next project.
Superior Plastics vinyl railing comes with a lifetime warranty.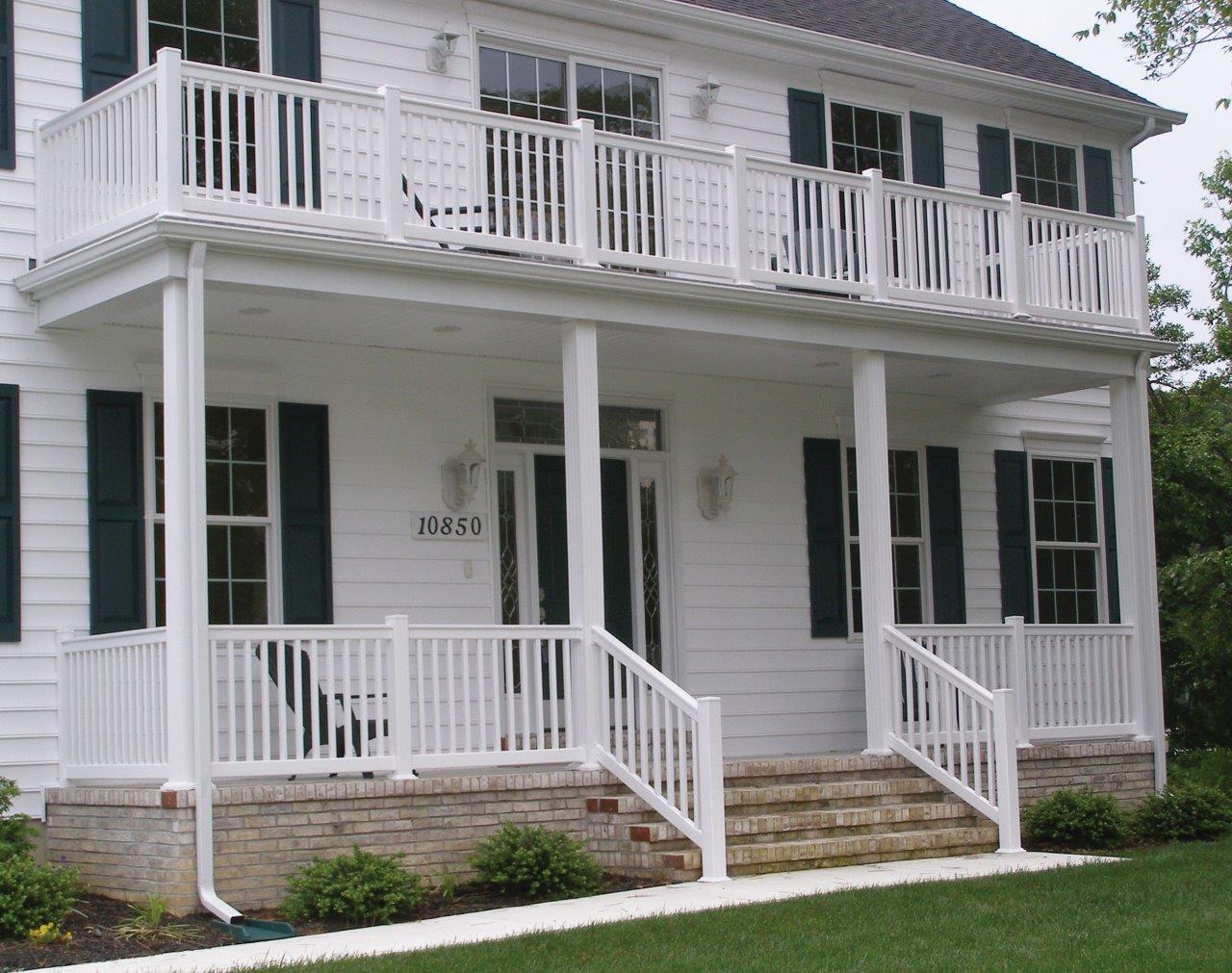 Thank you for taking on this breezeway project. Your workers were very efficient. Thank you again for it, I appreciate it very much!
[Sunsetter awning & vinyl railing] We recommend Creekside to our friends the work was done professional and very efficiently. Thanks again for a JOB WELL DONE!"
The porch looks great! Thanks for the great work. They did a good job cleaning up after they were done.
Love, Love, Love the deck and looking forward to sitting out there this summer. Many thanks to your work crew for such a great job!
3 Steps To Install Your Railing
Set your posts securely and evenly
It is important to space your posts evenly and to have a solid foundation to mount them to. Sometimes a long section of railing needs to be divided up with multiple size sections of railing. In this case, it is important to step down your railing sizes gradually instead of having mostly long sections of railing with one very short section at the end…
Install your rails and spindles starting with the bottom rail.
First, you will need to cut your rails to fit perfectly between two post.If a section of railing needs to be trimmed down to size then the rails should be cut on both sides to ensure the spindles are evenly placed…
Install all bracket covers and post caps.
Cover the bracket with a soft cloth and carefully tap it into place using a rubber mallet. The vinyl caps can be securely fastened to the posts using plumbers glue…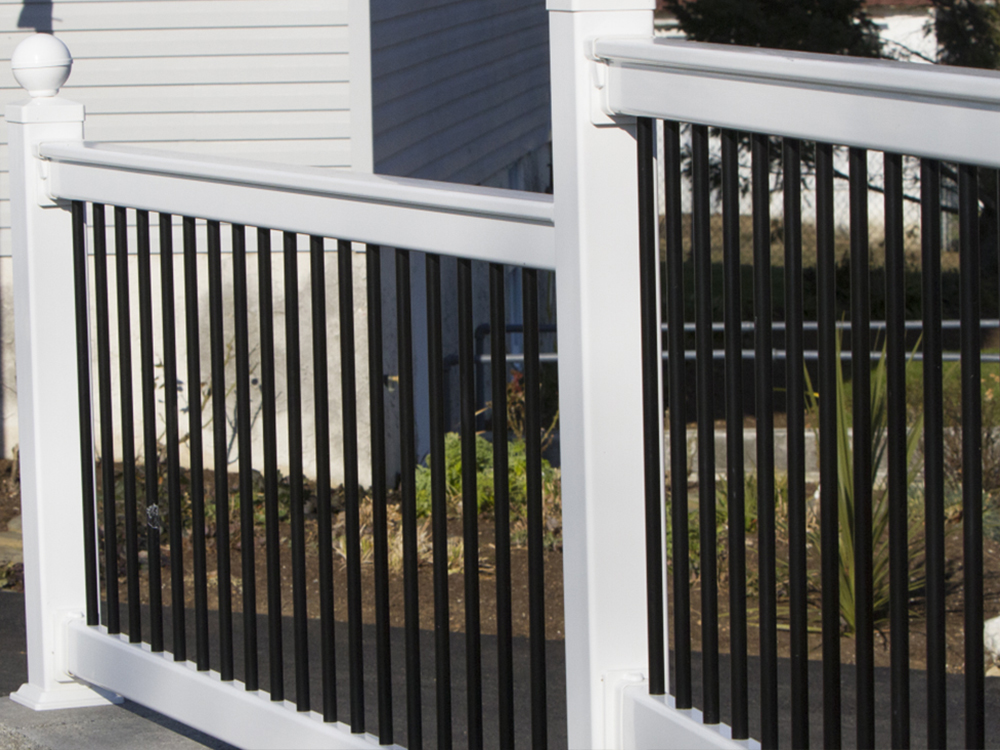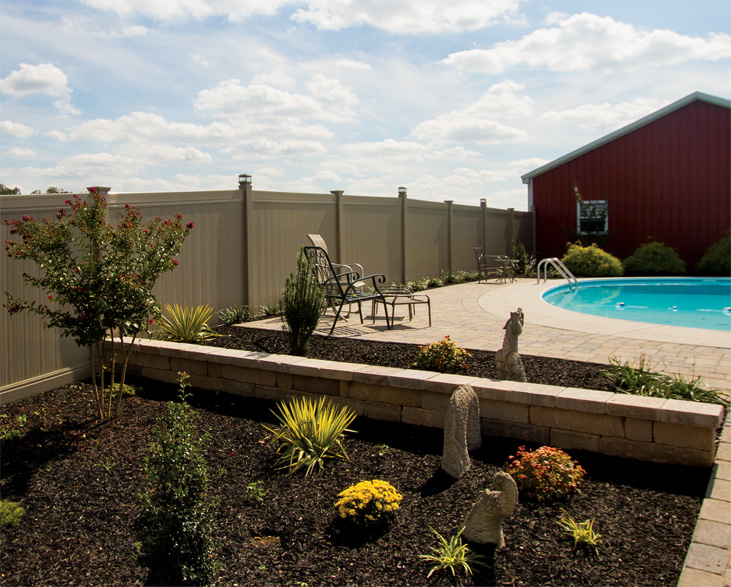 Improving outdoor Life Since 2005
Our family loves helping people like you enjoy the outdoors more by providing maintenance free products. Our store sells Poly Furniture, Composite Decking, Vinyl & Aluminum Railing, and Vinyl & Aluminum Fencing. Our show room is located in Fresno, Ohio. Read More
FREE Shipping On Vinyl Railing